You know Draco has been doing that character series. As a result Draco's been back on the TVTropes, exploring the tropes. AAAAAAAAND somehow Draco found a cool series of videos on tropes on YouTube. Draco doesn't find videos on TVTropes generally. Moving on!
The above is(was) an iframe(originally) so don't trust it to still exist in 6 minutes. Does anyone else have that issue with iframes where they just vanish? Draco is going to trust you today, iframe.
It vanished. Draco predicted the future here so Draco has to leave it in. Let's just try the "share video" thing.
Anyway, Draco watched them all and then moved on to some of their other series. They've covered a bunch of classic novels and historical… histories. The name Overly Sarcastic Productions is a bit eh but that could be said of many names.  Ignoring that will lead you down a path of learning and… well mostly learning. Best of all they show everyone that Reds and Blues can be on a show together without being engaged in all out combat.
Overall the animation is surprisingly good. It's strange how you notice audio dyscnc on really high budget anime and game dubs but when you only have a few frames you kinda forget. That's a major sign that what you're watching is quality content. This ended up sounding a bit like an ad but Draco already wrote it so we're going to hit publish.
Oh, you know what will fix it? Another topic! Let's see.
Draco has been having a computer issue for a while now. Draco only had one monitor! That's not good for a healthy Draco lifestyle.  After much struggle this problem has been rectified. Now Draco has a really big new monitor. It's almost borderless which is weird but also cool. There is a problem with pen sensitivity and the monitors being farther away but it'll just take some getting used to.
Draco wanted to go get a Switch finally because Splatoon 2 did an early Splatfest and Draco has strong opinions about cake vs ice cream. So Draco went to GameStop because they had at least 5 or 6 just on the shelves gathering dust. But you'll never guess what the problem was. Turns out they just keep empty boxes on the shelves and they've been sold out for a while. They didn't even label them as display only… Draco remembers the labels. Draco has seen them recently on games. This feels like a deceptive tactic. Just an unlabeled entire display of nothing but cardboard directly next to filled boxes for other consoles.
Orphan Black is still great.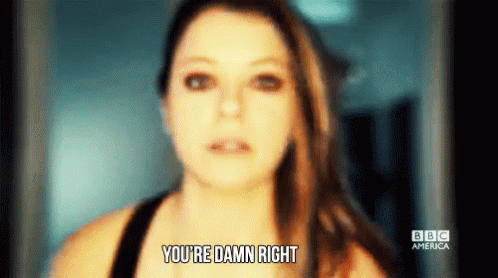 Draco tried Ren'Py. Slightly inefficient overall but it does solve some of the problems Draco was having and combined many things Draco enjoys. It's even the bits of coding that Draco liked. There was a bit where Draco struggled but for some reason Draco typed the file name of an image rather than copying it but Draco wrote it backwards. For example, a file named sunshine. png would be shinesun. png. So not fully backwards. Not sure why that happens but it is a thing Draco does.