Draco wrote the last blag ,which you didn't see, 3 times. Draco sometimes tries to keep it around 400 words but when you aren't even half-way done and you're past 3200 that is not 400. Anyway let's try a different one…
Draco just finished Stonehearth the other day. Very cute little fantasy city builder.
The good parts of Stonehearth are very cute and good. They are also little. Story, the buildings, the Hearthlings themselves, sound, gameplay, just apply those adjectives and you'll get the idea on your own.
Look at little Liam Lessel in a tiny house watching that Hearthling sleep.
Cute farmers farming cute farm fields.
Cute Caribou. Cutibou if you will. Valiantly guarding the good town.
a cute conversation about something good. Also Vert Greene is passing by selling plants and seeds. Ya'll should check that out.
So you get the idea. In Stonehearth you build a cute village where you can have walls, moats, and such. It's all voxel based unlike most of this genre. There are even three campaigns and 3 quest lines which differs from the usual quest in these games which is survive and thrive. You can do the human town paperwork quest, the rabbitpeople quest, and the befriend orcs by fighting quest. On top of those they all essentially lead up to a boss fight against essentially Cthulhu.
Tangent. Draco doesn't like the whole HP Lovecraft Cthulhu story. HP Lovecraft as a person sucks but mostly it's all that pessimism that annoys Draco. So if you don't know, Cthulhu is a big old squid elder thing and in the story they try to stop Cthulhu with a boat. They just ram em with it and when that doesn't work they're just like "oh no this is impossible oh no oh woe is mankind we're so small compared to you Dr. Unbeatable Cthulhu Smith esq." and it's like they didn't even lose the boat. They sailed away. In the boss fight for Stonehearth you need to slowly whittle the thing away. These little Hearthlings had a heck of a lot more courage and persistence than those sailors and they didn't even have a boat. NOT EVEN A RAFT! If a person, especially if they're backed up with other people, stands up and never gives up then we can accomplish anything no matter how big the Cthulhu-esque problem.
In the same vein, Fullmetal Alchemist Brotherhood's Roy Mustang. Watch that one if you can since it's on Netflix AND Crunchyroll but if not here's the clip which gets pretty much the entire point across.
The problem with Stonehearth is that it kinda runs horribly. There are issues and features which should have been addressed but that's the fault of the company that bought the studio and told them they were going to stop paying for it if they didn't release it soon. There is mod support so if modmakers ever update their mods that won't be a problem. It's a solid base game so mods can fix that and make it shine.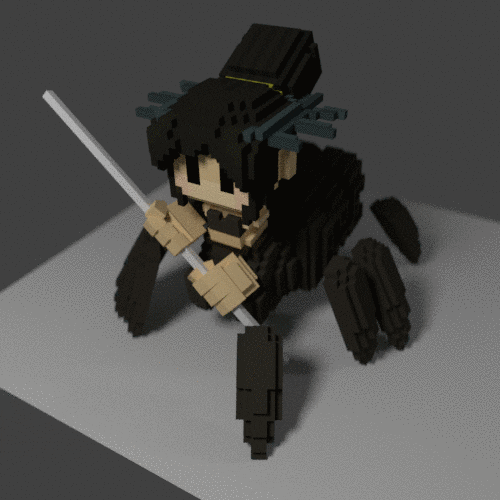 Sadly the mythical creatures mod seems dead. 😦
The only really egregious problem is that it absolutely isn't optimized. Draco is running like 15 tabs, steam, Photoshop, etc, and Draco's GPU will sit at about 6% at maximum. Boot up Stonehearth and only Stonehearth and it goes up to 100. Sure we had that Cthulhu discussion and decided that giving 100% is important but not in this way. The previous sentence was added in post to enhance the excerpt, anyway… If there is rain the game freezes pretty quickly but it'll freeze without rain as well. If you can put two and two together you might suspect that a titanic Titan Cthulhu boss showing up and spawning lots of wavy tentacles, portals which spew enemies all over the map, and whipping up huge storms of particle effects  could potentially cause system problems as well.On top of the freezes Draco's computer just screams the entire time, and not in an ice cream way mind you. Apparently even though they recommend 64 bit it runs better with 32 bit. Draco isn't one to mess with that sort of thing. Just save every 30 minutes but let's be honest every 5. Oh and make sure if you buy it to buy it on sale.