One thing that's been on Draco's todo list for a while is "transfer Poke".  It was written on a sticky note actually. The meaning of "transfer Poke" is that Draco has Pokemon across a variety of games and Draco would like to transfer them all to the current game. Draco put this off due to very inefficient transfer systems but because Draco finally used Pokemon Bank the task became easier. Pokemon Bank is extremely good; when compared to the old ways at least. Draco was hesitant because the old ways were free but then Draco found out that the price was well worth it and not a monthly fee like Draco thought. The next problem was that Pokemon Bank doesn't work for all of the games. Draco was really into the games when Diamond came out so most of them were supposed to be there and that meant that Draco really only had to transfer them from Diamond into Black then Draco could use the Bank.
The transfer from Diamond to Black involves a crossbow for some reason.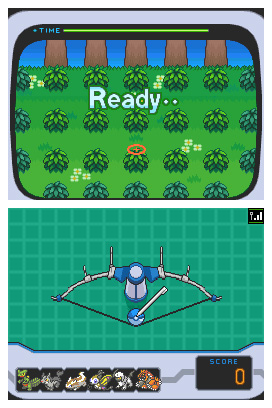 This sadly only allows for 6 at a time and doing only the Pokemon Draco really liked took hours and because it's timed you can actually fail to get all of them which means you have to do it again. Thankfully it's a little bit fun.
After doing this for a while Draco realized many Pokemon were missing. Everything really should have been in Diamond except the ones from Crystal because they're all a bunch of mean jerks( They did just remaster it though and transferring from the remaster is very easy). Anyway after thinking a bit Draco figured out where the missing Pokes were.
"My Pokemon Ranch" for the Wii was essentially a screen saver / storage system but Draco as a young person was happy to shove all this Pokes into it to see their kinda cute style. It's a shame. Draco really liked how if you got enough of the same Pokemon in they'd form a little gang and if they met another gang of a type they're weak against they'd have a kind of rivalry going on. There were some good ideas in this game but ultimately it didn't really go anywhere just like a lot of the ideas that have been in Pokemon games. Anyway, Draco had almost 800 Pokemon in this game. Many of them were Ponyta. Draco left most of the duplicates. Somehow Draco didn't take a Ponyta and now feels pretty dumb. Each time one was taken from the ranch a whistle noise happened. Draco blames the turbulent feelings and whistling noises for forgetting a Ponyta.
So after getting probably around 240 of the Pokemon out Draco began the process of crossbowing them all into Black. With honed skill it was a peace of time-consuming cake. Unfortunately Draco didn't realize that in order to send them to the bank Draco had to have them in Box 1. Each box can hold 30. The first box was easy. but then you have to move those 30 from the bank transfer box into another box which requires switching  cartridges. Then, after switching cartridges again, each subsequent box had to be moved to Box 1 one at a time. Once Box 1 was refilled we'd repeat. In total this took about 10 hours across a few days and according to the bank's records Draco actually has 409 unique Pokemon and Draco has recorded 664 of the 806 which exist. Of those 255 there could be pre-evolution forms or it could be Pokemon other people had. There isn't a way to tell sadly and it doesn't seem particularly intelligent about it( They knew Draco had a Squirtle and a Blastoise and that Draco didn't get the Blastoise through trade but Wartortle is missing). This also isn't including Ponyta which Draco has hundreds of. Surprisingly none are shiny. Draco will have to rectify the slanderous lies of lacking Ponyta but that can be done later.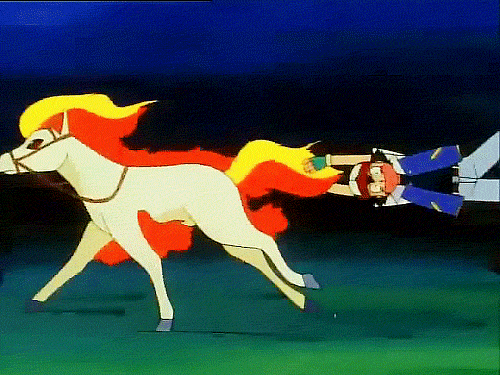 What this has really taught Draco is that there are soooooooooo many Pokemon. It's amazing but also impractical. Some poor 10-year-old is probably trying to catch them all right now and they won't be finished till they're in their 806s because they'll live that long; yay science. And imagine if someone wanted all shinies. Draco just Googled that and apparently it took someone 3 years but that was a post from 2016 so they might not have the newest of the shinies. Maybe the previous 796 year guess was a bit much but still. This is the type of thing Draco'd do for sure if he were a vampire. It's that along with reading all the books worth reading and watching a shōnen anime. Things that take a lifetime, you know. Ah, if only.
Apparently shiny Ponyta is blue.
Draco would like a shiny Ponyta. Apparently there aren't Ponyta in Sun, Moon, or their Ultra counterparts… Draco'd have to transfer to get one… sigh… Ellipses… … …
It should also be noted that Draco's is favorite Pokemon as some of you may already know, is Cyndaquil. Some of you were probably thinking Ponyta and Ponyta is great but Cyndaquil is number 1. It just needed to be said. There can be NO MISTAKES.