Draco hasn't been able to draw very much recently as everything has been a bit slow( the entire comp crashed one time). Draco tried writing some blags but he just wasn't confident in them. Especially because the autocorrect thingy keeps changing words into different words yet can't figure out Draco meant "you" from "yu".
For some reason Draco decided to do a timeline of major events in regards to his worldbuilding because who knows why. Turns out it's very fun. Definitely a good way to generate ideas and flesh out characters. You basically just start at the beginning, something happens, then some more stuff, till you have a sizable portion of stuff happening. Then you start doing consequences of those things that were happening and have some more things happen to boot. You don't even have to go in order either. The only real worry you'll have is to make sure things don't happen because of things in the future UNLESS it's a time travel story in which case go wild.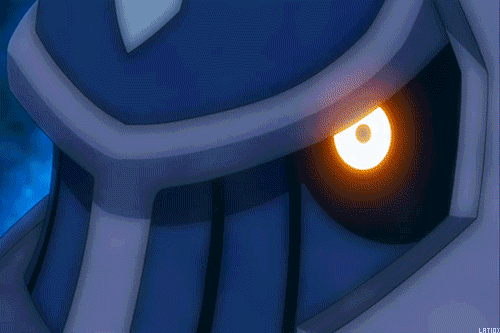 On an unrelated note, Draco doesn't like the words plane and plain. A plain can be a plane and that's just infuriating. It'd be like if rectangles were called Squairs. Like not all Squairs are Squares but every Square is a Squair. Imagine hearing that in Geometry Class.
Oh and Draco cut the line that made this make sense. How about a time paradox for you right there in the year 2018. That's some heavy time right there that is.
Anyway, timeline of major events. Draco had the idea while watching a video about Liches because Draco just really likes Liches. Not necessarily the typical "Hey look at me, I'm an evil skeleton wizard" Lich, but the concept works. Demiliches, at least in D&D stray even farther from what Draco wants but while trying to figure out what Mallory is the idea of a demilich seems to cover it, just instead of astral projecting and having no useful body, her soul is kept with Mr. Spikey the Eldrich Horror in his personal nightmare dimension most of the time and her body is maintained and while not particularly coordinated is still more useful than a piñata. Honestly Draco isn't sure why those lame demiliches would even bother maintaining a skull to begin with. A lot of Lich behavior in general is a bit baffling. Flesh and skin, while not the best materials perhaps, have many benefits. Have you ever broken a bone in say your arm or leg? Bet you enjoyed that flesh keeping the end of your limb connected to your body, huh? Oh but you have magic to protect your bones, huh? Couldn't think of a better use for all that energy huh? Well Strawlich, what do you need the skeleton for then, huh? Why not go be a magical ghost? Cut the whole phylactery deal out the window, or just put half your soul in it and go be an unkillable ghost? What? you'd miss the benefits of having a body like talking to people and owning things? Well guess what BUCKAROO! That's easier with flesh and skin! If you keep up a nice hygienic appearance people will sell you things, give you things, help you for no reason other than their kind hearts. All that stuff you want? Maintain your flesh and it will be EASIER to get them. What's faster, killing a librarian and stealing their entire collection, or asking a librarian to help you find the book you want to read at the given time, returning it when it's due, and then checking out another book. You've got the magic, you've got the time, get yourself some skin. Treat yo self, smart liches, because you deserve it.You dedicated yourself to knowing things and you learned how to make yourself immortal, a task many try and fail at, you deserve a little flesh. If you don't know how to do so, well go look it up. All of the Liches in Draco's world have flesh because anyone who can actually get that far isn't a lazy sack of garbage. Even just ordinary undead, if they have a brain, have flesh. If it can think, it's wrapped in a meaty layer. Skeletons, sure they don't have flesh, but who would want to be a skeleton anyway? Certainly not an extremely powerful magic user. That would just be dumb. Well except for those Spooky Scary Skeletons, but they don't count. That's a different franchise of internet phenomenon. If a skeleton was born that way it doesn't really apply here. That's a different sort.
Wait a minute… Skeletons don't naturally stick together. Magic is keeping that skeleton together. Draco has potentially made this argument before but why not just have a cloud of angry bones? Why not have twelve arms and three skull heads? How are they seeing without eyes? Magic? Why do they need a skull? Why not more arms?  10,000 arms. Made of bone knives. They make this same argument with robots. Why would a robot have to be humanoid when it could be more efficient as a non-humanoid? The same goes for liches. If they no longer care for their mortal flesh why do they care so much about their mortal upright position. Maybe they could be a better lich by walking like a horsey? This blag wasn't even supposed to be about liches, then it was only supposed to be slightly about liches, but Strawlich, why are you carrying around your legs when you are constantly hovering? Even if they touch the ground it's all for some sort of stupid show. Is that it? You keeping that skeleton because you want to be imposing? Well going full Alphonse Elric and being in a suit of armor instead would be a hell of a lot more imposing.
Go be a suit of armor instead, idiot. Go be 10,000 rib-cages, that'll scare them, champ. Get some crab hands you dumb-butt. Or 6 heads so you can read faster, numskull. You're supposed to be smart but here you are saying " Look at me, I'm a skeleton. Look at me, look at me go woosh. Skeleton. Yeah. I'm a smart skeleton running around, watch me. Watch me be a skeleton and use magic. Woo! Bet you're impressed I'm a kselltong". No, Strawlich, Draco isn't impressed that you're a kselltong. No one is. Draco and everyone think that's very dumb. Hopefully some of you smart liches out their can learn from the mistakes of Stawlich the kselltong and practice even remotely good hygiene.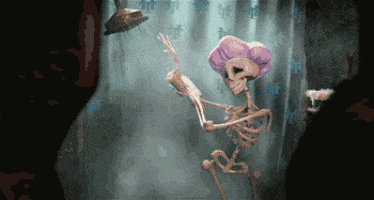 Anyway, Draco's last drawing from before the lag was of a lich which is convenient and totally unplanned.
As you can see she's got her flesh but she is fairly young. Her name is Sheppard and that's her last name, not her first.  Can't really remember it at the moment but she goes by Sheppard so it doesn't really matter. Sheppard was always impressed by other people. She was nice enough herself and confident to boot but other people had cool powers, abilities, stuff, etc. One day, she saw a lich and thought, "eh, I should try that" and so she did. Saw a vampire once. Now she has a blood shield surround her body. Does she need it as a lich? Not really but it could come in handy. One time she saw a person from the Sildurenth empire and how they all have cool suits of armor that were like alive and could fight for their owner. She made two of those and while they aren't as good as the genuine Sildurenth article there are two of them.  Less lifelike but good for carrying things and wearing funny outfits. Demons are usually good at convincing people to go along with their stupid deals and nonsense so her cape is made of their hair. Her cloak is made from fireproof scales because being fireproof is one of the most admirable qualities a person can have. Sheppard was having a great time collecting things and improving herself but then one unfortunate day she met a werewolf-ish-ly inclined fellow. Of course Sheppard isn't dumb, she tested it once just to make sure it's safe. So she replicated all the things she'd already done to herself on another person and then added lycanthropy to the mix and it worked fine. No reason to really think there'd be a problem. Sadly there was a problem. It didn't really go well. There were conflicting skeletons, the sun rising wasn't really removing it. Basically she had to have her suits of armor punch her unconscious, which was difficult because of all her defenses. It took a while, was painful, and because the test subject succeeded where she failed, she became a little more hesitant, a lot less confidant, but she's still interested in collecting more. Ancient artifacts, useful materials, interesting transformations, a spell that can remove unwanted dog-body-hair, if someone else has it she'd like to have it as well.
Also her entire character is inspired by how Draco uses Rimworld mods and so she's been in Draco's latest Rimworld colony. Werewolf  vampire lich transformations crashed the game and forced Draco to really fiddle for a like 2 hours. The problem is in the forced werewolf transformations during a full moon. Just disable those and level up one of them via god mode since you won't be able to level the forms up. It's cheating but since the real way doesn't always work and will crash your game it's fair in Draco's book. Plus if you're able to get a character with either of those it's not like you'd lose anyway. Draco was testing out nuclear weapons from one of the mods on Sheppard and she survived 2 out of 3 so a normal raid stands no chance. She was able to resurrect since it didn't destroy her body, don't you worry. Plus Draco wouldn't have stood for a missing pelvis counting as a fatality. People are missing their pelvis all the time and you don't hear them complaining about it. It isn't like an important organ it's a bone which should have been  Regenerable. Like Sheppard gave an enemy brain rot one time and doctors were able to fix that, a pelvis is no biggie. Sadly the death randomness mod hasn't updated to Draco's knowledge so there's nothing to do in that respect.
You might be able to see her in a pile of dead Imperial Scout Troopers. It's a little hard to see because the enemy had some sort of static fog ability and Sheppard has a death fog ability. Also she has a cool magic hood that covers her face but that'd hide her face so no. Miñoca is the werewolf that inspired her and the test subject was named Bren. Bren was part of a werewolf clan with a blood oath that made them unrecruitable. Draco of course recruited them out of spite through necromantic means, then we tested the werewolf lich vampire transformation on them and it was fine until the 800 or so errors piled up. Draco tried the experiment again on an android because that definitely won't cause errors and it didn't the android is ridiculously strong. She was able to punch Sheppard's head off and both of Mallory's arms off. They were fine after but it was still the most damage anything had done to them aside from one staff that's actually just too overpowered but not in a fun way. The key too balancing overpowered powers is that they neither make the character unkillable forever or instantly kill whatever they're pointed at without a warm-up, warning, or cool-down. Raising the bar is fine, chucking the bar into the ocean isn't.